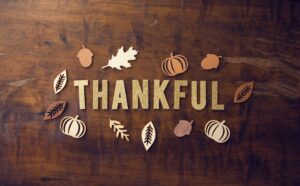 What's New This Month
As the leaves burst into fiery hues and the November air crisps, West Virginia Bankers Title gathers 'round to celebrate this season of gratitude.
During this season of turkey feasts and cozy gatherings, our hearts brim with thanks. And who's at the heart of our thankfulness? It's all of you—our incredible partners in lending, banking, real estate and law. You've been the cornerstone of our journey, and for that, we're truly grateful.
As you navigate this holiday season's path, know that we stand by your side, ready to serve and ensure your continued success. Let's make this a month to remember!
Rachel Showalter, Agency Manager of West Virginia Bankers Title
Click here to view the November Newsletter!