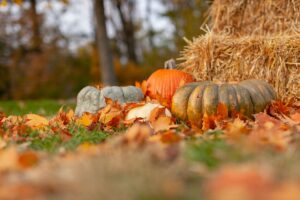 What's New This Month
Happy fall to all! As autumn colors paint our beautiful landscape, we step into October – a month of pumpkin spice lattes and spooky Halloween fun. It's also National Cybersecurity Awareness Month, reminding us that, in our industry, the real fright comes from wire fraud lurking in the shadows.
Rest assured, West Virginia Bankers Title stands by our trusted partners, helping to ensure your security and success. This issue includes valuable insights and resources to keep you informed and protected.
We hope you take some time to savor the beauty of the season!
Rachel Showalter, Agency Manager of West Virginia Bankers Title
Click here to view the October Newsletter!