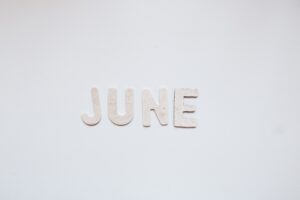 What's New This Month
The month of June marks the start of summer, a time of endless possibilities and fresh beginnings. As we gear up for this vibrant time of year, we're thrilled to bring you the latest edition of the West Virginia Bankers Title, LLC newsletter.
June also signifies National Homeownership Month, a time to celebrate the dreams and aspirations of homeowners across the nation. We understand the importance of homeownership and its impact on individuals, families and communities. We remain dedicated to supporting you, our valued lender, banker and real estate attorney partners, in your mission to make homeownership dreams a reality.
Wishing you a joyful June filled with opportunities and success!
Rachel Showalter, Agency Manager of West Virginia Bankers Title
Click here to view the June Newsletter!