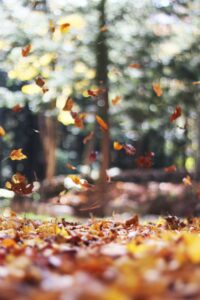 What's New This Month
It's the season of warm drinks, hot fires, colorful leaves, and pumpkin spiced treats! Fall is right around the corner, and it's a great time to get cozy and reflect on everything you've accomplished so far this year. We're here to support you so you can finish the year on a high note.
Time will fly once the holidays blow in, but we never want the pace of our industry to stifle the collaboration and support you receive from West Virginia Bankers Title. Our team always has time to cozy up next to you to celebrate all your accomplishments and close new deals! Your clients count on you, and we want you to be able to count on us.
Happy September and Happy Fall to you all!
Bob Drummond, Vice President/Agency Manager of West Virginia Bankers Title
Click here to read our latest newsletter.