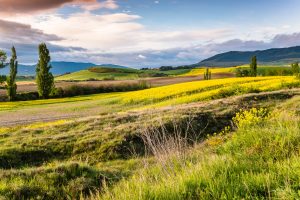 What's New This Month
It's been an interesting year for all of us in real estate, but we're almost to the halfway point! We can't believe that it's already May, and that summer is approaching which means warmer weather, longer days, school breaks and vacations, giving homebuyers more time to search for and tour homes.
When the market activity and summer temperatures heat up, we want to make sure that you – our lender, banker and real estate attorney friends – are prepared to continue doing the great work you already do for the communities of West Virginia! Of course, the West Virginia Bankers Title team is here to help you every step of the way!
MAY you all have a month full of success!
Bob Drummond, Vice President/Agency Manager of West Virginia Bankers Title
Click here to view the May Newsletter!