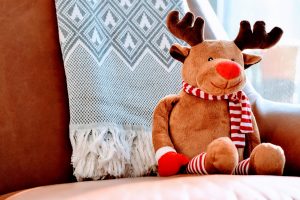 What's New This Month
Wow, it's already December! Our West Virginia Bankers Title team wishes you all a happy holiday as we enter into the final month of the year. The most important part of this joyful season is spending time and catching up with our loved ones. We hope this time of year is full of joy and happiness!
With 2022 on the horizon, there are predictions from Fannie Mae, Freddie Mac, and others regarding coming mortgage rates in the new year. According to Alisa Wolfson of the Marketwatch, a handful of real estate pros expect mortgage rates to rise to around 3.4-3.6%. As economic growth continues in the US, mortgage rates are predicted to increase as well.
As we make our way into 2022, we want to thank all our attorney, bank and lender friends for trusting us with your transactions this year. No matter the obstacle, everyone managed to overcome any problem and never stopped working hard over the past year.
Have a wonderful month!
Bob Drummond, Vice President/Agency Manager of West Virginia Bankers Title
Click here to view the December Newsletter!