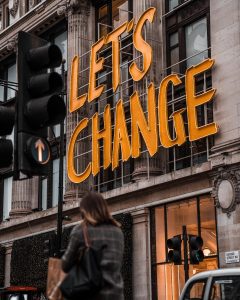 What's New This Month
The summer is in full swing! And though time might be moving fast and the market is still as hot as the temperatures, it's important to slow down from time to time and reflect on a job or jobs well done. As always, thank you for trusting the West Virginia Bankers Title team to help with your transactions all over our great state and surrounding states.
As we reach the peak of the season, we are seeing some more changes and improvements when it comes to housing supply. While things may have been challenging and hectic for buyers, there are signs of a softer market on the horizon. It is projected that fewer bidding wars will occur, and overall intensity in the industry will relax a bit. Many prospective buyers will welcome this, we're sure.
Hopefully, this month brings warm and patriotic feelings all around. We know our attorney and lender friends are extremely busy helping buyers find their dream homes in these market conditions. The team at West Virginia Bankers Title only wishes to help ease the process by providing the best title insurance products in the state.
We hope you enjoy our latest e-newsletter. Matching the spirit of Fourth of July, we would like to extend a warm and heartfelt thanks to the Realtors, lenders, and attorneys who trust West Virginia Bankers Title with your transactions. We love what we do – helping and serving you!
Have a great month!
Bob Drummond, Vice President/Agency Manager of West Virginia Bankers Title