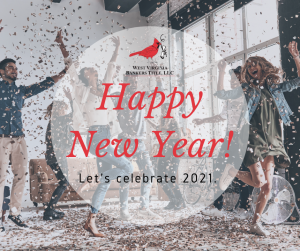 What's New This Month
At West Virginia Bankers Title, we are kicking off a new year excited about what these next days and months will bring to our industry. We are grateful for the chance to work with our trusted real estate colleagues to keep transactions running smoothly.
As part of our commitment to you, welcome to the launch of a refreshed version of our monthly e-newsletter. We see this communications tool as a way to elevate the trends shaping our work and an opportunity to connect by sharing information picked to be meaningful and interesting to you. The real estate industry has hit an unprecedented pace of growth, and 2021 will be no exception. We look forward to being a part of the conversation shaping our profession today – and into the future!
Happy reading!
Bob Drummond, Vice President/Agency Manager of West Virginia Bankers Title
Click here to view the January Newsletter!